The change in behavior and attitudes…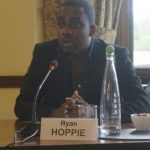 …our young people experienced through the program did not stem from text book knowledge rhetoric, rather it came from a place of being real with youth; allowing them to cry, to be angry, to laugh, to work hard and play hard, to embrace each other, to find a way to get a task done and to appreciate themselves for who they are. BoldLeaders did not just provide information; they provided the platforms for the knowledge to come alive."
Ryan Hoppie
Come Alive Network
Adult Participant and Educator
The BoldLeaders team was…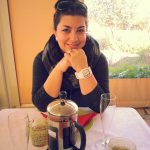 …quite simply, outstanding. In all my years as an educator, I have never seen the drive and dedication that this team of people demonstrated. The teens responded to that…drawing from their energy and enthusiasm."
Cosi Manoli
American Academy, Larnaca, Cyprus
Form Six Head Teacher
Boldleaders brought a powerful discussion…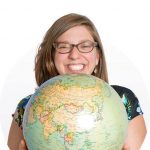 …to my team of young people focused on getting back to the most fundamental human resources we all possess. The conversation challenged their view of themselves and the world in a way that opened up new possibilities for their lives. In many ways, this conversation is where everything must begin because it is the place from where true transformation can happen. I am very grateful to the Boldleaders team for bringing their expertise to my students!"
Sarah Zapiler
The Futures Project
Dream Director
There is no doubt in my mind…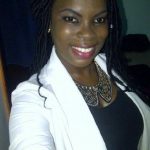 …that the work of the BoldLeaders, is relevant and pertinent to lives of the young people they interact with, my only wish is that more people can get to experience what I have and continue to experience on a daily basis."
Carlene Perryman
British Council - St. Georges, Grenada
Educator
The training was…
…interesting, educational, dynamic, interactive and motivational; it left a lasting impression on our staff.  BoldLeaders incorporated interactive activities that opened up avenues of critical thinking that deepened the way we think about our perceptions of others, how we make judgments based upon those perceptions and how those judgments impact our interactions. Not only did this prompt discussion on the day but it has become information we continue to use in the formation of ongoing goals and plans. I enthusiastically recommend the team at BoldLeaders.
Lori A. Cohn
Rocky Mountain Pediatric Youth Clinics
From academics and theory…
…to practice, BoldLeaders uses unique, realistic and touching techniques to attack real, relevant issues."
Brenna O'Rourke
International School of Ouagadougou, Burkina Faso
Child and Youth Protection and Development Coordinator
Through the BoldLeaders BookEnds program…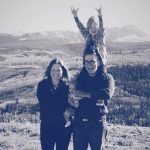 …we are better able to prepare and teach youth how to handle these situations of cultural assimilation. BoldLeaders' curriculum centers on themes of perspective, integrity, and respect and sets our students up for a successful and productive trip. We are extremely happy to be working with BoldLeaders and would highly recommend this program to other organizations."
Sarah Andrews
Edge of Seven
Executive Director
As we face the immense…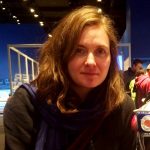 …and intertwined challenges of the 21st century, I see BoldLeaders as one of the best programs I know of to prepare people to innovate collaborative solutions while engaging diverse, often rival perspectives."  
Andrea Godshalk
Olin Fellow, Washington University in St. Louis
Educator
They are exceptional facilitators…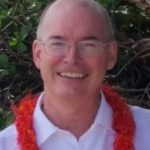 …BoldLeaders themselves, and it is a delight and privilege to watch them work with youth.  Their style is very interactive and they work with our young people in a way that keeps the teens engaged and empowered. BoldLeaders also works with our organization in curriculum development and we consult with them regularly on how to develop lessons that will make the biggest impact with our teens.  They have written key parts of our training manual.  They have designed highly successful trainings for our mentors.  They have led one day transformational workshops for us with over 100 high school students at a time.  Further, we consult with them on leadership training and development and they work with our facilitators to coach and improve their ability to make a… Read more "They are exceptional facilitators…"
John Laney
Colorado Youth at Risk
Former Program Director
The BoldLeaders' work…
…offered me intensive personal growth from all aspects. I was forced to think about questions of self evaluation, self respect, what are the things that work and do not work for me. I'd always considered myself open minded, but now I learned how important it is to listen to others like my life depends on it, and to have all possible perspectives in mind before a decision.
Rose Nagy
Gandhi Secondary School, Hungary
English Teacher
For the past seven years, BoldLeaders has…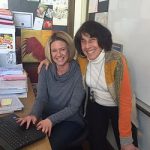 …done a terrific job training our mentors and working with our students to elicit their buy in and participation. They are smart, flexible and effective. They make the principles of mentoring accessible to folks and they combine theory with lots of applied techniques. We've benefited from their consulting services and plan to use them again!"
Jessica Pearson
A+ Angels Mentoring Program, East High School: Denver, CO
Founder
The work of BoldLeaders in opening…
…the minds of young leaders around the world far surpasses the alternative programming offered and truly works lasting change in the hearts and minds of all participants. As a mentor, I learned just as much from the participants about reaching my full potential as they learned to be the best leaders they can be. The inspiration of the principles of BoldLeaders inspired my work with the Graduate Research and Innovation Fellowships Network at USAID." 
Hannah R.R. Chasen
USAID
Graduate Research Fellow
The idea of…
…working across barriers such as culture and language can be a daunting task. The BoldLeaders workshops gave me an entry point in which ALL human beings are connected and reminded me of resources we all have to empower ourselves and create change.  By finding the common denominators we all share, it allows a bridge across common development roadblocks, allowing us to understand one another even better." 
Lacey Chapman
Northeast Transportation Connections
TDM Program Assistant
It was a journey…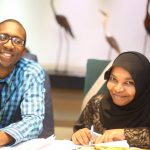 …that marked a beautiful turning point that made me explore the inner me & realize the tremendous potential I had in store that could of course make a difference in so many lives. Not only did the program build my self-esteem to boldly face everyday life challenges but also changed entirely my view about life itself. I can now appreciate the diversity and respect people's different opinion."
Dr. Mariam Ali Dawood
Coast Provincial Medical Hospital
Participant - Mombasa, Kenya
BoldLeaders is effective at working…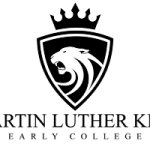 …with students and adults.  They navigated both relationships effectively because it is evident their organization is comprised of individuals that are capable, prepared, engaged, and who care about our students, our schools, and our communities.  I am happy to recommend them for future work with Denver Public Schools."
Hap Legg
Martin Luther King, Jr. Early College
College Readiness Coordinator and Counselor
With a view to…

…empowering youth, to promoting collaborative leadership skills, intercultural dialogue and civic engagement, the Cyprus BoldLeaders Project is one of our most successful programs. I am convinced that the skills they learn in Denver will remain with them for life."
Juliette Dickstein
U.S. Embassy - Nicosia, Cyprus
Former BiCommunal Coordinator
They faced challenges…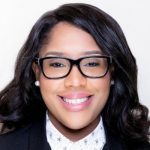 …with optimism and a positive approach, removing the labels of "convicted" and  "beyond control" from the lives of the young women they were engaging, even dealing with issues they had no prior knowledge of such as mental illness and suicidal tendencies.  The BoldLeaders team maneuvered a definite storm in a teacup, at the end allowing participants to see a different image of themselves: label-less, with a future, able to believe, engage and positively impact society once again. I highly recommend BoldLeaders as an organization of choice for development partnership."
Teocah Dove
United Nations Development Program; Teocah Dove Foundation
Founder and President
The participants…

…come away from these programs totally energized and enthusiastic about what they have learned. The programs are exceedingly well-run. BoldLeaders has the capacity and the ability to deliver programming that is creative, sustainable and effective. We highly recommend them."
Quincy Dermody
AMIDEAST
Senior Program Officer
I left the weekend in utter amazement…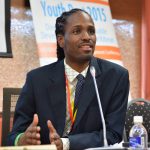 …at the breakthroughs accomplished with those young people. As an observer with over 15 years in active youth development work, I can truly say that the BoldLeaders experience offers marginalized youth a fresh approach that encourages young people to acknowledge their current state, take responsibility for their actions, and refocus their energies towards positive change. Never before have I witnessed such a life-changing program in the lives of at-risk youth and truly hope that many thousands more can share this experience."
Tavarrie Smith
Attorney - Nassau, Bahamas
Juvenile Justice Advocate
Since BoldLeaders I have been…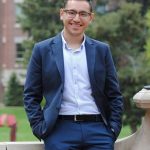 …more reflective of myself; of how I am listening to people, serving people, collaborating with people, minding "gaps" with folks, how I use language, and how I am interacting with folks in ways that make me uncomfortable, yet open."
Adrian Cabral
Student - University of Denver; Board Member - Advocates for Youth
Participant - Denver, Colorado
Practicing the Elementals…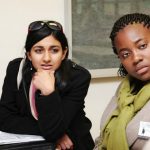 …allows me the profound experience of acting in a way that is guided by being human. This continuous learning and improvement is a 'new' way of operating in our world, and in that I see the opportunity for transformation of our world.  BoldLeaders does not claim to achieve an idealistic world.  Their work calls us to explore our potential as and by virtue of being human beings, and it is this exhibition of possibility that I feel holds immense power for anyone experiencing their workshops.
Humairaa Mohammed
Facilitator
Participant
The unique design of the Bold Leaders program…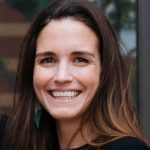 …utilizes a relational connection between mentors and youth that allows participants to lead the way through their own self-exploration in a supportive environment that challenges their preconceptions and opens them to greater possibility. If youth on both a local and global level were equipped with this type of leadership development, they would be able to affect the type of progress in their own lives and in our world that would truly make a difference."
Quinn Brady
Indigenous Education Foundation Tanzania
Educator
My involvement in the community developed…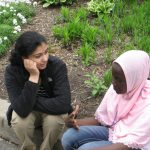 …as I presided over two clubs at my high school and was elected to become Chairwoman of a county-wide student organization. Not only was I known as a strong leader, but also my relationships with my family and friends grew stronger. The lessons and skills that I learned from BoldLeaders has truly influenced my everyday life-a true testament to the impact of this program." 
The program was innovative…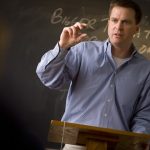 …caring and complex on a theoretical level. The program leaders tirelessly searched every activity for lessons and potential networks and opportunities for cooperation, but only in patient teamwork with the students. Presentations were not lectures, but invitations for participation. I was extremely impressed with the program and the BoldLeaders staff. I have participated in many similar programs in the past and these students experienced the best high school leadership program I have seen. "
Jamie Freuh, Ph.D.
Bridgewater College
Professor of World Politics
Bold Leaders has a special approach to training…

…in the corporate environment.  They are master facilitators in guiding the team through fundamentals while allowing the team the freedom to think about how these fundamentals effect their real-world.  This allows each individual to keep their mind in the game and choose to be a part of a bigger outcome as a team.   Compared to other training courses which force a system on a team, Brady and Michael suggest better approaches to what are often roadblocks in teamwork and communication.  At the same time, they are monitoring the room and instinctively guiding the process slowing and sometimes stopping to work through issues as they arise.  This is a training experience that speaks to one's individual aspirations while confronting the tough realities.  It causes a deep awakening in… Read more "Bold Leaders has a special approach to training…"
I have worked with a variety…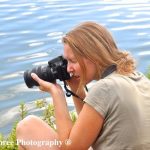 …of community training organizations over the past 10 years and can say that the BoldLeaders training curriculum, without a doubt, is the most advanced and cutting-edge leadership program that I have experienced.  The BoldLeaders training material is simple and accessible; in and of itself, the content is a game-changer for individuals and organizations that desire shift. Yet, it is the advanced facilitation techniques and style of the BoldLeaders staff that supports a widespread transformation for participants. They are gifted facilitators who have mastered how to guide any demographic into new explorations of what it means to be a "leader." Working alongside these three, I never ended a day without a core shift in my own perspective or way of being. And for two years, I witnessed youth… Read more "I have worked with a variety…"
Kate Mullin
True Story Works
Owner/Educator
What parents say…
…when we asked "What difference did participating with BoldLeaders make for your son or daughter?" "She is a different person. I believe her outlook and experience will last a lifetime and possibly move her toward foreign service.  She was more willing to share difficult situations with us and also knowing she has a new support group.  I can't say enough about what the whole package meant to us. It's the best thing that molded her way of life." "She  left with a great level of confidence, a desire to do more with causes she is passionate about and opened new interests for degree programs when applying to colleges this fall." "He is much more open and compassionate. See the plight of others as on obligation to at least… Read more "What parents say…"