The notion of education is undergoing a seismic transformation.
Schools need scalable, accessible methods to integrate non-academic competencies, build proficiency and create environments where students are the agents and owners of their own understanding and growth.
What if there were a simple framework that integrated social and emotional competencies, built relationships and enhanced academic achievement?
I regard BoldLeaders as among the best groups out there at helping young people discover their full potential.  They help people understand themselves, each other, and world around them—all with the goal of improving the world we live in.  BoldLeaders is an organization that knows how to connect personal growth and social change in extraordinary ways.
Bill Fulton, Founder and ED – The Civic Canopy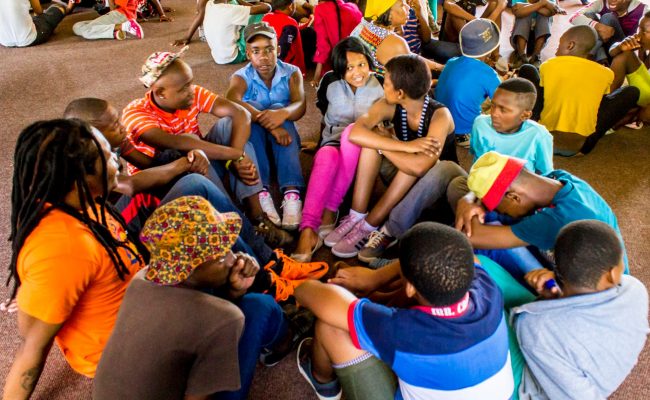 How can this Framework benefit Administrators and Educators?
Our work is an alternative to traditional or normal responses. We pose questions that have educators examine long-held beliefs about learning, participation and themselves.
Check out a sampling of more options below. We are ready to help you solve your most pressing challenges! BoldLeaders workshops are fully customizable to time, group size and price.
Half Day or Less
Educator Shorts: Got 20 minutes? We've got something for you to consider that will impact your classroom, your students and your practice. BoldLeader Educator Shorts give educators something to consider and think about. They are not prescriptive or provide a "how-to", rather the Educator Shorts cause dialogue and reflection about alternative ways of looking at traditional practices of teaching that might lead to new understandings about self and students. Available in person or by video. Download more info.
Facilitators of Learning: The notion of education is undergoing a seismic transformation. The days of lumping students together and dumping in information are over. Teachers must become facilitators of learning and become skilled at creating environments where students are the agents of their own understanding and growth. The Facilitator of Learning Workshop supports the teacher who is moving within the dynamics of educator and facilitator.  This training can be offered in a two-hour workshop or can be coupled with our Facilitator Guides for a comprehensive, reflective-based experience.
Much of our Core Curriculum and Elemental Human Resources frameworks are infused with the same foundations as Mindfulness, and our program design tool of Cause Pause™ fits perfectly as well.  If you are interested in building Mindfulness into your school culture, we can train your staff in techniques and curriculum as well as help build understanding regarding the value of Mindfulness in your school.  If your school has already begun a Mindfulness focus, we can share easy-to-use practices that do not require formal training and generate significant results! Click here to download more information on the Elementals Framework.
Full-Day or More
What are your needs? What problems are you working to solve for? BoldLeaders can create an individualized program suited to your staff, constraints and objectives.  Complete this information form that gives us a context for your situation and we will contact you with several options.  Or simply contact us at 720-341-4236 or through brady@boldleaders.org.
Whether you are looking for a comprehensive consultation plan for your school, a one-day experiential program that builds connection, self-expression and empathy among an entire grade-level or a multi-day facilitated retreat, BoldLeaders offers unique program and consulting services that will cause a shift in the dynamics of human relationships in your community. We have worked with and hosted groups of all sizes. Contact us to learn more!
Advisement Framework: We have 15 years of experience in Advisement Learning Models in diverse settings. Through this BoldLeaders has created an adaptive, responsive and innovative platform that supports educators in taking on the dynamic role of Advisor in a manner that integrates seamlessly with other aspects of the school day and develops an arena for personalized learning, anchored to an ethic of self-authorship. Our Framework can include staff training, curriculum and more and starts at $300.  See more information here.  We tailor all our Frameworks to meet your specific school needs and intentions.  Learn more through our Full Day Training or Consultation.
Unique Concepts
Simple. Profound.  We believe this is a whole new way to look at developing critical competencies.  It gets at the source.  Elemental Human Resources
"Practicing elemental human resources allows me the profound experience of acting in a way that is guided by being human, and at the same time developing myself in both areas. This continuous learning and improvement is a 'new' way of operating in our world, and in that I see the opportunity for transformation of our world."     Humairaa Muhamed
Availability, Self-Expression and Inspiration, Integration, Support
Four key frameworks that are based on the fundamental of experiential education, these Platforms include vital elements we believe are missing in most programs.  They inform the way we design all our work.  They are not designed to be linear in fashion: rather we liken each platform to a room in a house we are building with the participants.  Read more about the Design Platforms here.
We create an environment that intentionally connects everything to learning, exploration and a commitment to an overarching intention that has been aligned on during the Platform of Availability.  We are always exploring an idea once it is introduced.  There is never a final moment when we say "Yep – thats all there is to that one."  Continuous Exploratory Dialogue™ encourages participants to explore NEW connections and relationships and have the audacity to reexamine current beliefs held by a group or community.
The skills that BoldLeaders passes onto students and teachers challenge them to step out of their self-focused culture and truly see their community.  The organization cares deeply about developing leaders who have a strong sense of self and depth of perspective.  They are teaching students that every day, every moment matters, and our students are better because of BoldLeaders' work with us.
Nicole Mahobian, Founder – Colorado Young Leaders