Our story started in Northern Ireland.
BoldLeaders became part of the peace process and since then it's become a framework relied on by thousands.
The BoldLeaders Story Continues
Michael Donahue & Michael Garramone together started Critical Mass Leadership to solve conflicts and problems. With this effort, our programs started to catch on and we were selected by the US Department of State to manage & facilitate BoldLeaders programming around the world.
It grew even more – so much more that we have now trained over 50,000 people.
BoldLeaders Can Increase Participation, Learning & Collaboration in Even The Toughest Environments
Relationships drive outcomes and sometimes you need and want more. But how does one get that? You can't force it. You need BoldLeaders.
Using a framework built from experience working around the world with all ages and backgrounds, BoldLeaders helps you spin up the fan of engagement to reach your desired outcome or mission.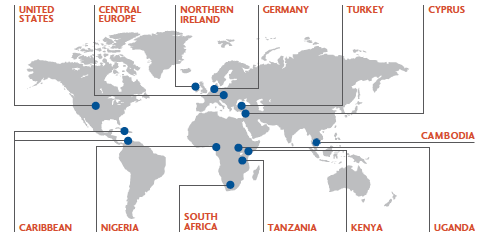 BoldLeaders Management Team
Meet the Thoughtful Leaders Driving Our Organization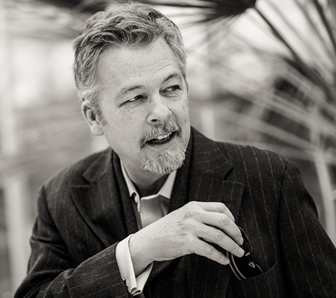 Michael Donahue
Co-Director & Principle Instructor
Twenty years of transformational program design and delivery, a background in classical and applied psychology, and specialization in group dynamics and dialogue makes Michael an expert resource for any learning initiative.  He is the Co-Director of Critical Mass Leadership Education, Inc. (CMLE), a not-for-profit organization dedicated to guiding people in having an experience of impacting  and influencing their environment.  Michael has spent the last 15 years working with thousands of teens and adults from around the world, including those who impact young people's lives such as teachers, parents and coaches.
Led programs ranging from conflict resolution, leadership development, civic engagement, diversity & inclusion to organizational management, effective communication and project design and completion.

His work spans anything from single and multi-day trainings with school districts, corporate groups and non-profits to year- long projects with the U.S.  Department of State

His passion for the transformational  power of conflict has led him to work with marginalized people in the USA, the Caribbean, Asia, the Middle East, Africa and Central Europe.

Michael's work with teens and educators on the divided island of Cyprus since 2003 is well established and recognized by the United Nations, the U.S. Embassy in Nicosia and several on-island NGO's.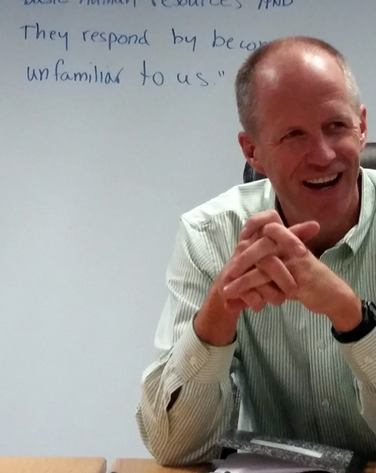 Brady Rhodes
Co-Director & Principle Instructor
With 25 Years of Experience Brady has taught and worked in diverse national and international settings, designed curriculum for multiple programs and consulted with leading agencies, educators, corporations and U.S. Embassies around the world. He has done extensive work in inner-city schools, supported diversion programs and developed substantial mentoring programs with several schools and youth agencies.
Brady supports strategic development, conflict resolution and team functionality within companies. organizations and communities.

As a Community Dialogue facilitator, Facilitator Trainer and trained Mediator, Brady brings a purposeful yet calm ethic into dynamic situations and eases the movement and relationships of people towards more collaborative and self-fulfilling spaces.

As Co-Director of BoldLeaders, Brady has helped create the BoldLeaders Design Principles, which have been used to design and deliver unique, long-lasting programming to educators, institutions, communities, schools and organizations in 16 countries around the world and throughout the United States.

Brady travels extensively and works remotely to support the work of community organizations, schools and BoldLeader's Alumni around the world. He has a Master's degree in Experiential Education and lives in Hastings, Nebraska with his family.

Brady is a father of three, he has competed in multiple Ironman triathlons.
Let Us Help You Get Results
Human beings in all settings interact within relationships.  We work with diverse groups of all ages and backgrounds but we've listed out a few to help you understand how BoldLeaders can work alongside your mission to get more.
Consulting through Direct Support
Sign-Up For Our Newsletter
(We email once a month with news and opportunities.  We do not share your data with anybody, and only use it for its intended purpose)