Instead of Being Interesting…Be Interested.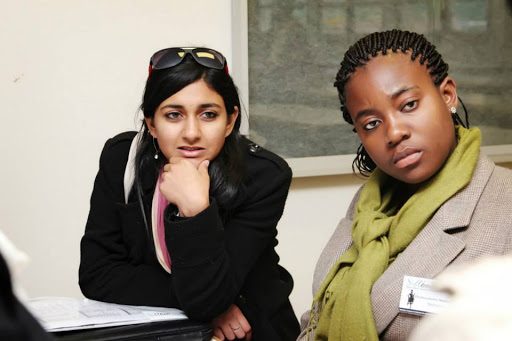 Yet the challenge of training mentors, developing curriculum and facilitating self-development can be too much.  Check out our intuitive design and training options below!
We are grateful to have had the opportunity to work with the BoldLeaders team in order to enhance our programming and service delivery for youth and mentors. By creating and assisting in the implementation of a youth-driven platform for our organization, BoldLeaders has made our work more efficient and our impact more effective and meaningful – from the youth enrollment process to the youth and mentor matching process to ensuring our youth are career and college ready.
I left the weekend in utter amazement…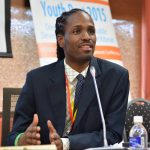 I left the weekend in utter amazement at the breakthroughs accomplished with those young people. As an observer with over 15 years in active youth development work, I can truly say that the BoldLeaders experience offers marginalized youth a fresh approach that encourages young people to acknowledge their current state, take responsibility for their actions, and refocus their energies towards positive change. Never before have I witnessed such a life-changing program in the lives of at-risk youth and truly hope that many thousands more can share this experience."
Tavarrie Smith
Attorney - Nassau, Bahamas
Juvenile Justice Advocate
I have worked with a variety…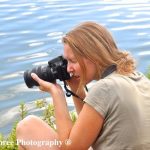 …of community training organizations over the past 10 years and can say that the BoldLeaders training curriculum, without a doubt, is the most advanced and cutting-edge leadership program that I have experienced.  The BoldLeaders training material is simple and accessible; in and of itself, the content is a game-changer for individuals and organizations that desire shift. Yet, it is the advanced facilitation techniques and style of the BoldLeaders staff that supports a widespread transformation for participants. They are gifted facilitators who have mastered how to guide any demographic into new explorations of what it means to be a "leader." Working alongside these three, I never ended a day without a core shift in my own perspective or… Read more "I have worked with a variety…"
Kate Mullin
True Story Works
Owner/Educator
For the past seven years, BoldLeaders has…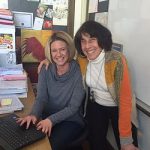 For the past seven years, BoldLeaders has done a terrific job training our mentors and working with our students to elicit their buy in and participation. They are smart, flexible and effective. They make the principles of mentoring accessible to folks and they combine theory with lots of applied techniques. We've benefited from their consulting services and plan to use them again!"
Jessica Pearson
A+ Angels Mentoring Program, East High School: Denver, CO
Founder
There is no doubt in my mind…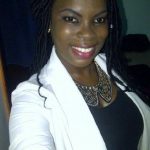 There is no doubt in my mind that the work of the BoldLeaders, is relevant and pertinent to lives of the young people they interact with, my only wish is that more people can get to experience what I have and continue to experience on a daily basis."
Carlene Perryman
British Council - St. Georges, Grenada
Educator
They are exceptional facilitators…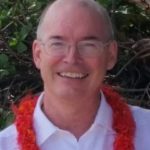 They are exceptional facilitators – BoldLeaders themselves – and it is a delight and privilege to watch them work with youth.  Their style is very interactive and they work with our young people in a way that keeps the teens engaged and empowered. BoldLeaders also works with our organization in curriculum development and we consult with them regularly on how to develop lessons that will make the biggest impact with our teens.  They have written key parts of our training manual.  They have designed highly successful trainings for our mentors.  They have led one day transformational workshops for us with over 100 high school students at a time.  Further, we consult with them on leadership training and… Read more "They are exceptional facilitators…"
John Laney
Colorado Youth at Risk
Former Program Director
They faced challenges…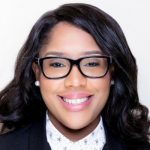 They faced challenges with optimism and a positive approach, removing the labels of "convicted" and  "beyond control" from the lives of the young women they were engaging, even dealing with issues they had no prior knowledge of such as mental illness and suicidal tendencies.  The BoldLeaders team maneuvered a definite storm in a teacup, at the end allowing participants to see a different image of themselves: label-less, with a future, able to believe, engage and positively impact society once again. I highly recommend BoldLeaders as an organization of choice for development partnership."
Teocah Dove
United Nations Development Program; Teocah Dove Foundation
Founder and President
The work of BoldLeaders in opening…
…the minds of young leaders around the world far surpasses the alternative programming offered and truly works lasting change in the hearts and minds of all participants. As a mentor, I learned just as much from the participants about reaching my full potential as they learned to be the best leaders they can be. The inspiration of the principles of BoldLeaders inspired my work with the Graduate Research and Innovation Fellowships Network at USAID." 
Hannah R.R. Chasen
USAID
Graduate Research Fellow
The unique design of the Bold Leaders program…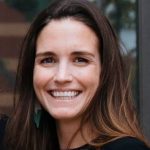 The unique design of the Bold Leaders program utilizes a relational connection between mentors and youth that allows participants to lead the way through their own self-exploration in a supportive environment that challenges their preconceptions and opens them to greater possibility. If youth on both a local and global level were equipped with this type of leadership development, they would be able to affect the type of progress in their own lives and in our world that would truly make a difference."
Quinn Brady
Indigenous Education Foundation Tanzania
Educator
The change in behavior and attitudes…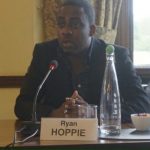 The change in behavior and attitudes our young people experienced through the program did not stem from text book knowledge rhetoric, rather it came from a place of being real with youth; allowing them to cry, to be angry, to laugh, to work hard and play hard, to embrace each other, to find a way to get a task done and to appreciate themselves for who they are. BoldLeaders did not just provide information; they provided the platforms for the knowledge to come alive."
Ryan Hoppie
Come Alive Network
Adult Participant and Educator
Boldleaders brought a powerful discussion…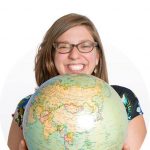 Boldleaders brought a powerful discussion to my team of young people focused on getting back to the most fundamental human resources we all possess. The conversation challenged their view of themselves and the world in a way that opened up new possibilities for their lives. In many ways, this conversation is where everything must begin because it is the place from where true transformation can happen. I am very grateful to the Boldleaders team for bringing their expertise to my students!"
Sarah Zapiler
The Futures Project
Dream Director